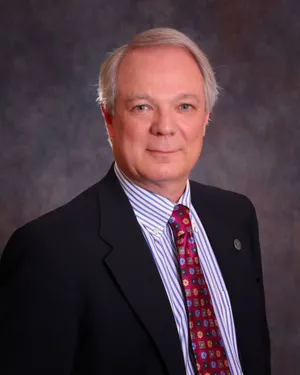 Dr. Charles Solon
At Croswell Podiatry is dedicated to providing you with the best possible care you can find for disorders of the foot and ankle. Dr. Solon has been providing some of the best care available in Grand Rapids for disorders of the feet and ankles for the past 30 years. He is a graduate of the Illinois College of Podiatric Medicine and completed his residency at the Greater Boston Residency program in affiliation with Harvard University. Dr. Solon is board certified by the American Board of Lower Extremity Surgeons. Dr. Solon and his wife are parents of four young adults and are very proud of their oldest son's service in the United States AirForce.
Dr. Solon is the foot and ankle specialist of choice for some of the finest physicians in the Grand Rapids area.
Dr. Solon firmly believes in educating patients not only as to what their foot and/or ankle condition is, but how their condition has developed over time. You should expect that when you leave from this office you will have a very complete understanding of your condiiton along with both conservative treatment options and surgical options, if appropriate. Dr. Solon firmly believes that you will have a better chance of uncomplicated healing and will be more willing to fully engage in your care, if you have a good understanding of your diagnosis, treatment options and reasonable expectations with regard to the goals of your care. Your care is a team approach and in this practice you are a key member of that team.
Charles R. Solon III, DPM
Podiatrist in Grand Rapids, MI
Croswell Podiatry
Staff information is in the process of being updated!